Category Archives:
Uncategorized
Sprinting, stamina and movement

Sprinting is for crossing from cover to cover, ONLY. If you sprint further than that, it will begin to affect your sway greatly. Reserving your stamina above half prevents sway from having much effect. Once you burn more than half your stamina, the sway goes up exponentially and your sprint speed decreases. Crouching will quickly recover your stamina and the sway will diminish. 1 jump takes more than half of your stamina.
Shot placement and hitboxes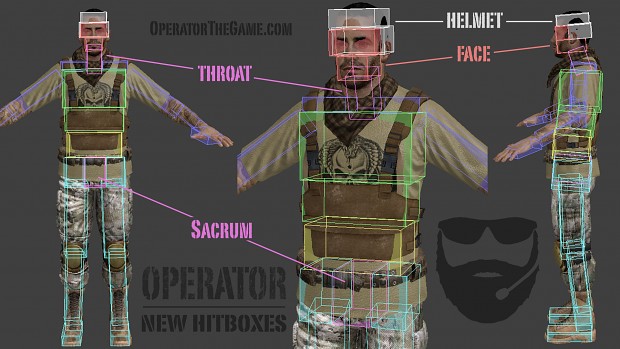 Shoot'em in the SAC! Sacrum, that is… the sacrum and throat are new critical hitboxes. The face is also a headshot, even if the target is wearing a helmet. Protection of these hitboxes is represented with groin/throat protection on the body armor and visible face protection on the helmets. If you don't see that protection on the target, these are prime target areas. Make your shots count! Hollow points, open tips and shotties all do devastating damage to these soft targets.
Weapon Handling

BRASS: Breath, Relax, Aim, Slack, Squeeze
Operator's weapon handling rewards real world shooting techniques. Throw focus in there for range shots. You are going to need to focus and time your shots to the movement of the weapon, your breathing and the target. For full auto firing, constant control is demanded, but effective groupings can be achieved with practice.
Ammo and Armor

All of the armor and ammo utilizes Insurgency's penetration based armor system. This was only officially released in limited modes but is used extensively in Operator. It allows us to simulate penetration resistance on player armor and modify the damage based on remaining power. This conversely allows us to make low penetration ammo, like hollow points, deal a great amount of damage, but only to unarmored target areas. Using this system we have developed a wide range of ammo that is effective depending mostly on how you use it. Recognizing what body parts are armored and which are not and using your weapon appropriately.
Below needs to be updated :
Light armor is basic kevlar. Stops standard pistol, smg and shotgun rounds.
Medium armor is lvl 3 chest plate
Heavy armor is lvl 4 with chest plate plus throat and groin protection
Locks and Shotties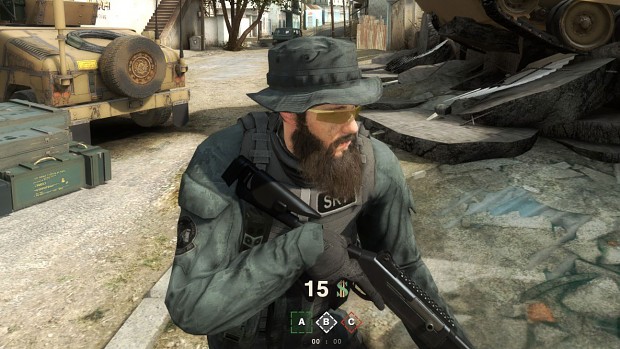 On some doors you will find locks! These locks can be operated to lock the door and prevent it being opened. To defeat this lock, there are two options. 1. blow the door with a breaching charge or 2. blow the lock with a point blank blast from any shotgun.